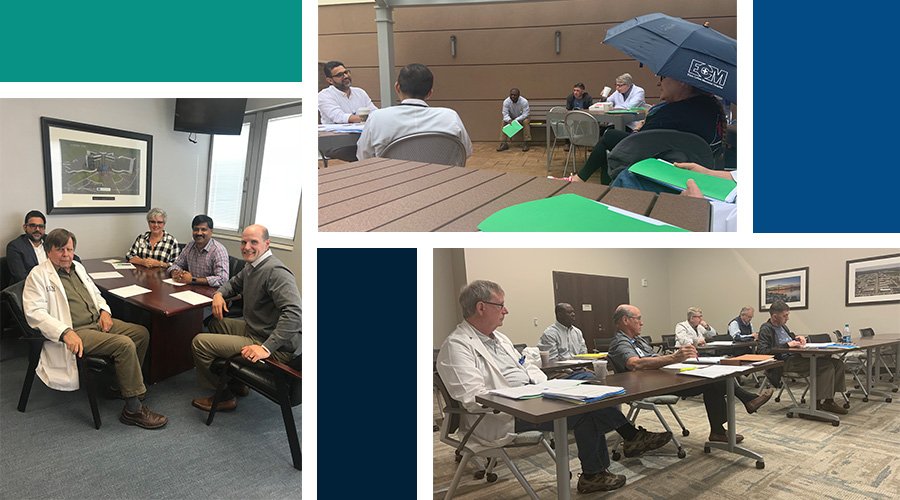 Welcome to our Program.
Our three-year Categorical Internal Medicine program at North Alabama Medical Center offers a dedicated focus on the medical education experience and has a robust, diverse and well-rounded emphasis in both the ambulatory and inpatient experiences. It offers experiences treating a culturally and socio-economically diverse patient population. The program aims to provide patient care that is compassionate, appropriate and effective for the promotion of health, prevention of illness, treatment of disease and at the end of life.
Our Residency Program will provide you an innovative and dynamic educational experience focused on providing team based patient care, that is evidence based and cost conscious while ensuring resident wellness.
The residency size allows for more personalized faculty mentoring and the ability to shape the learning experience, and better help residents with their future careers (fellowships, primary care or hospital medicine). The program allows a balance of clinical autonomy and structured learning, and encourages scholarly activity as well as personal and professional well-being.
The core faculty has teaching appointments at Alabama College of Osteopathic Medicine.
The primary teaching site is the North Alabama Medical Center.
North Alabama Medical Center, opened its doors in 2018, as the replacement facility for Eliza Coffee Memorial Hospital, in Florence, Alabama. North Alabama Medical Center serves as a regional facility with more than 200 physicians on staff who represent more than 42 specialty areas of medicine.
The 263 bed facility offers the community's only open heart surgery site, a complete line of women's and children's services and a complete line of medical and imaging services.