Sisters Have Babies Less than 24 Hours Apart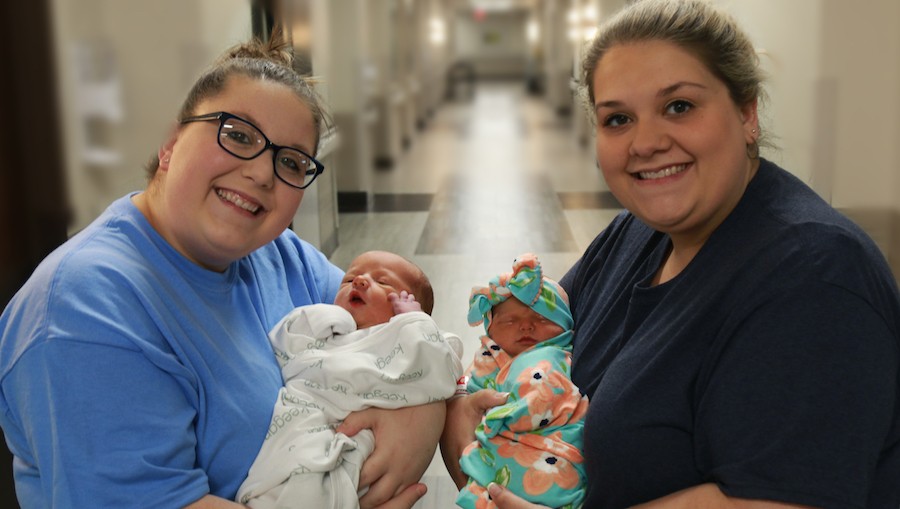 New mothers, Bradie and Chelsea, are sisters. In August, they had their babies less than 24 hours apart at North Alabama Medical Center!
Late last year, Bradie FaceTimed her sister and announced she was pregnant. Just a few days later, Chelsea was making the same call.
"I thought I would never be able to have kids. I was completely shocked. She's a miracle," said Chelsea. Bradie admits she thought her sister was joking when she shared the news.
The staff at North Alabama Medical Center reserved rooms across the hall from each other for the sisters, to make it easier on visiting family and friends.
Welcome to the world Everleigh and Keegan. Congratulations to these new moms and sweet cousins!
Read All Posts