NAMC Partners with City of Florence to Open Outdoor Fitness Court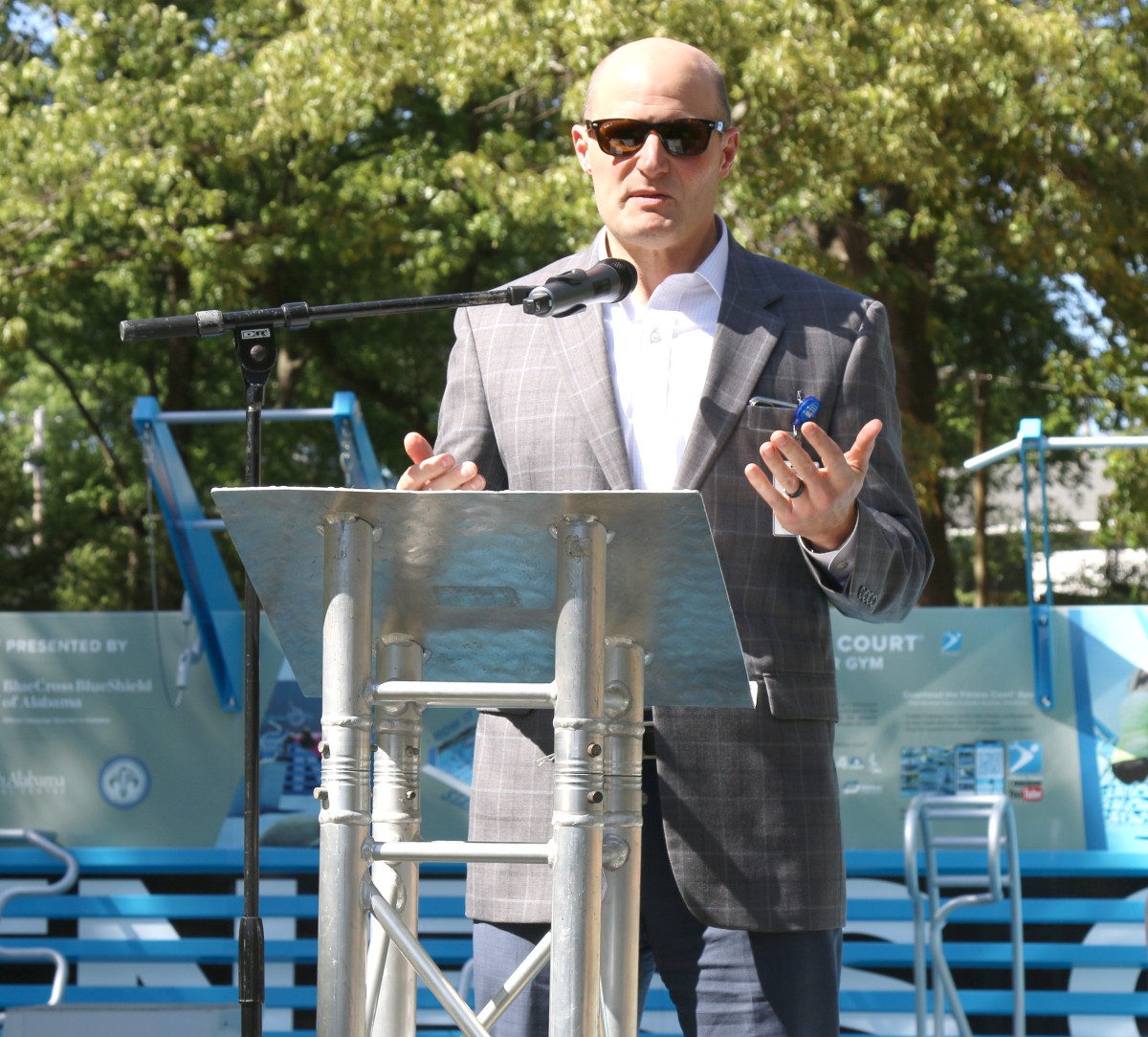 FLORENCE – Officials with the City of Florence, Blue Cross Blue Shield of Alabama, Florence City Schools and North Alabama Medical Center were on hand for the grand opening of the new outdoor fitness court, located at Martin Park in Florence.
The joint effort through the National Fitness Campaign and the Florence Parks and Rec Department is the 11th fitness court in Alabama. The ultimate goal of the campaign is to build an outdoor fitness court within a 10-mile bike ride of every American.
"This just makes sense for us," said Russell Pigg, NAMC CEO and Market President. "We are glad to be able to partner on this and help make our community healthier."
The court cost $147,350, and includes a shock-absorbing floor and seven stations. Station 1 focuses on core, where various floor exercises can be performed. The second station is for squats and includes platforms of various heights for box jumps and exercises such as lateral step-overs. Station 3 is the push station and includes rings, ladders, foot holds and support ledges for pushups and other exercises.

Lunges are the focus of the fourth station, with multi-angled boxes that allow you to go from station to station. Station 5 is for pulls and includes ladders, row handles, rings and pull-up bars. Agility is the focus of Station 6, with areas designated to help with speed skater, burpees and X drills. The seventh station is for bend-related exercises like the bend and reach, hyperextension and prone leg extensions.
Read All Posts