Patient Baptized in Hospital Room Before Open Heart Surgery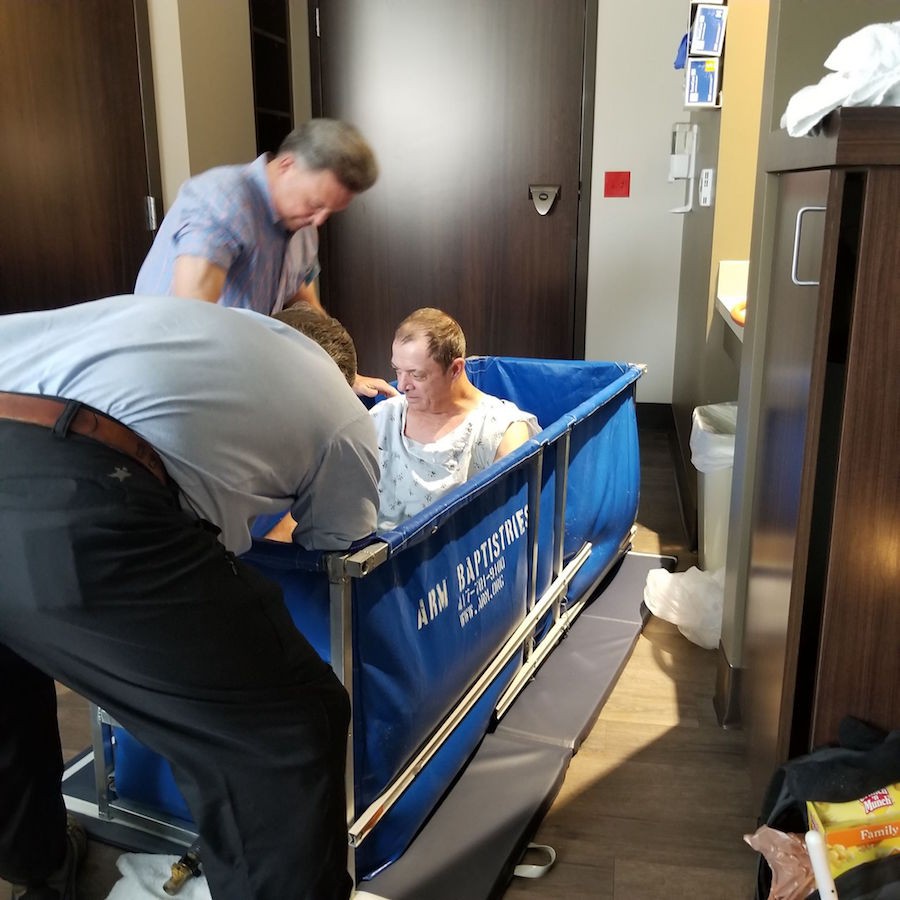 When Guy came to North Alabama Medical Center for a heart cath, he wasn't expecting to have open heart surgery. "I wasn't prepared, but I knew I needed to do one thing. My mom always wanted me to be baptized and it was time."
His nurse, Diane, helped Guy through the process.
"I held his hand for more than an hour. He's called me his angel ever since," said Diane. "It was truly touching and I'm glad I could have a small part in such a life changing event."
Guy says being baptized eased his fear and anxiety prior to surgery.
"I thank God for the care I've received. I don't think I could have been in a better place for the open heart surgery or my baptism."
The surgery went well and Guy is expected to make a great recovery.
Read All Posts