NAMC SCHOLARS HONORED AT NORTH ALABAMA MEDICAL CENTER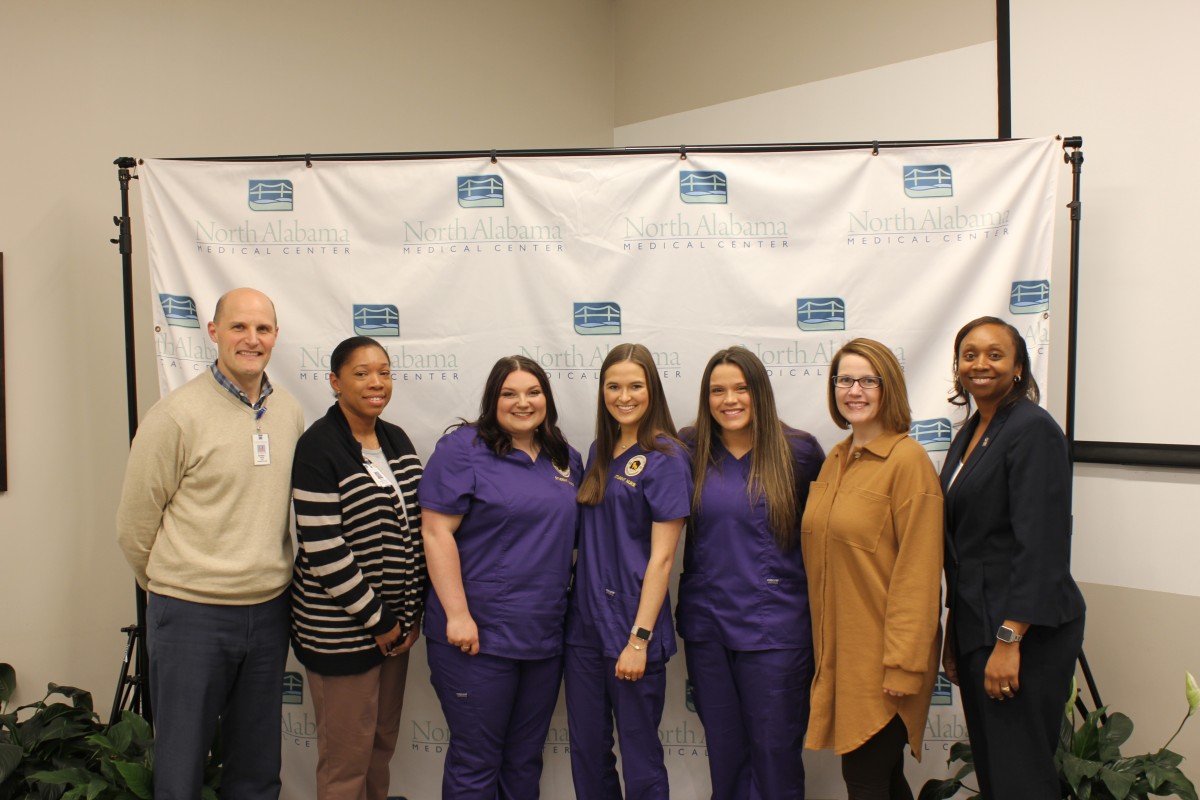 FLORENCE, Ala., - A trio of University of North Alabama nursing students were recognized at North Alabama Medical Center for receiving the NAMC Scholars scholarship.
The hospital held a brief reception on Jan. 26th honoring Aubrey Adair, Sara Sain and Gloria Pounders. All three UNA students are enrolled in the school's nursing program and have signed an agreement to begin their careers at North Alabama Medical Center following their graduation.
Also in attendance at the reception were NAMC CEO Russell Pigg, Assistant Director of Nursing Melissa Armstead, UNA Anderson College of Nursing and Health Professions Dean Dr. Tera Kirkman and Amanda Hitt, Director of NAMC Scholars and Hilda B. Anderson scholarships.
"We are extremely honored to be a part of the development of these future nurses," said Armstead. "Our partnership with UNA will provide these students with the opportunity to gain the experience needed to excel in their nursing careers. Each of these students will have a bright future ahead of them."
Read All Posts