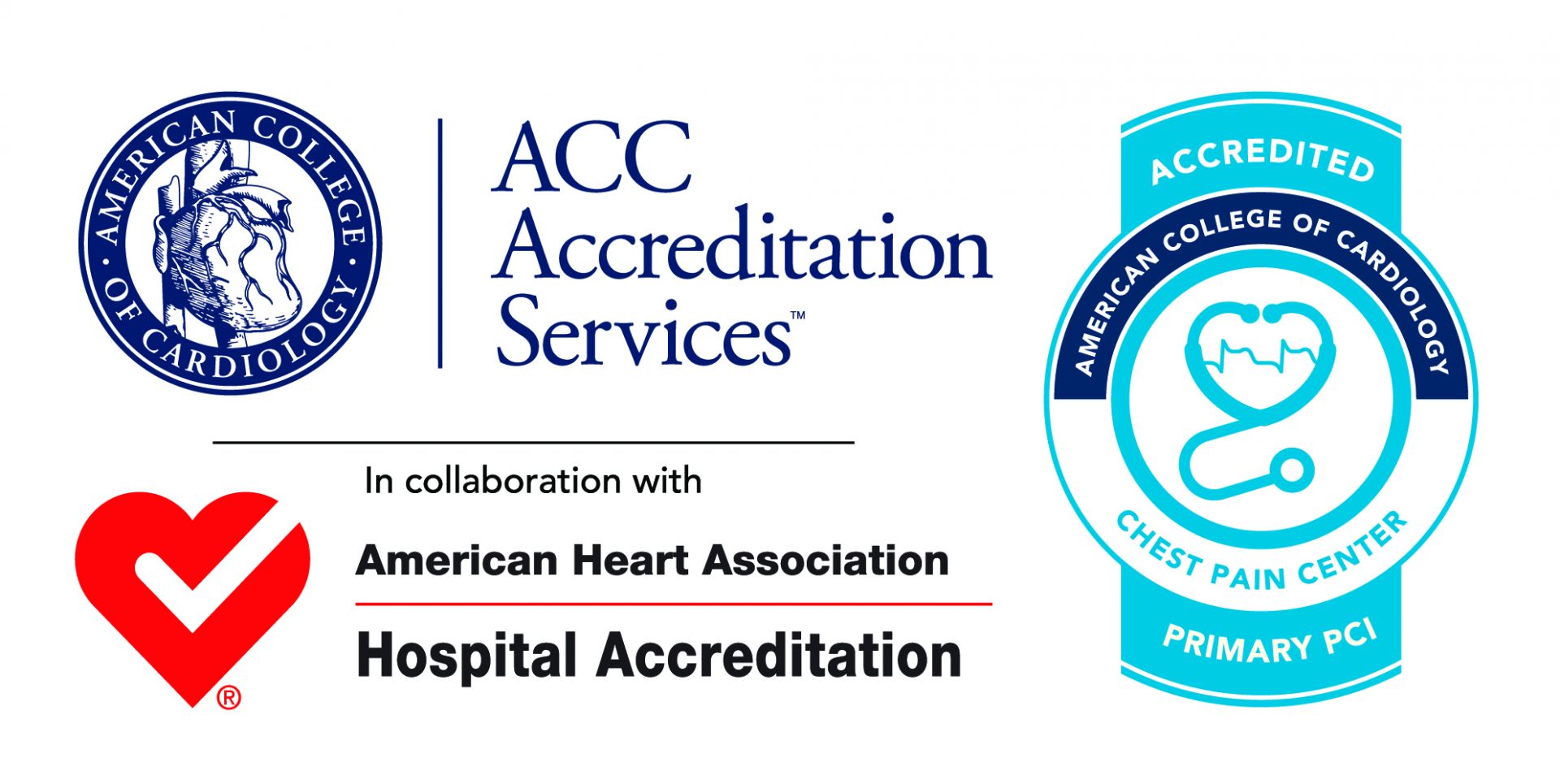 North Alabama Medical Center's accredited Chest Pain Center's protocol-driven and systematic approach to patient management allows physicians to reduce time to treatment during the critical early stages of a heart attack, when treatments are most effective and to better monitor patients when it is not clear whether or not they are having a coronary event. Such observation helps ensure that patients are neither sent home too early nor needlessly admitted.
The accredited Chest Pain Center at North Alabama Medical Center has demonstrated its expertise and commitment to quality patient care by meeting or exceeding a wide set of stringent criteria and undergoing an onsite review by a team of SPCP's accreditation review specialists. Key areas in which an Accredited Chest Pain Center must demonstrate expertise include the following:
Integrating the emergency department with the local emergency medical system
Assessing, diagnosing, and treating patients quickly
Effectively treating patients with low risk for acute coronary syndrome and no assignable cause for their symptoms
Continually seeking to improve processes and procedures
Ensuring the competence and training of Accredited Chest Pain Center personnel
Maintaining organizational structure and commitment
Having a functional design that promotes optimal patient care
Supporting community outreach programs that educate the public to promptly seek medical care if they display symptoms of a possible heart attack

Warning Signs of a Heart Attack
Chest Discomfort: Uncomfortable pressure, squeezing, fullness or pain.
Discomfort in other areas of the upper body: Pain or discomfort in one or both arms, the back, neck, jaw or stomach.
Shortness of breath with or without chest discomfort.
Other signs: Sweating, nausea and light-headedness.
Women are more likely to experience symptoms other than chest pain. They may have a greater tendency to have pain just under the breastbone, or complain of abdominal pain, indigestion, difficulty breathing, nausea and unexplained fatigue.
Take Action!
If you see any of the listed symptoms, immediately call 9-1-1. If you cannot access EMS, have someone drive you to the hospital. Don't drive yourself unless there is absolutely no other option.
Symptoms may go away and come back. You may not have all of these symptoms in every heart attack or stroke.