What is breast density?
Breast density is determined by the radiologist who reads your mammogram and classifies the density into one of four categories. Your provider will tell you if you have dense breasts based on your mammogram's classification on the density scale.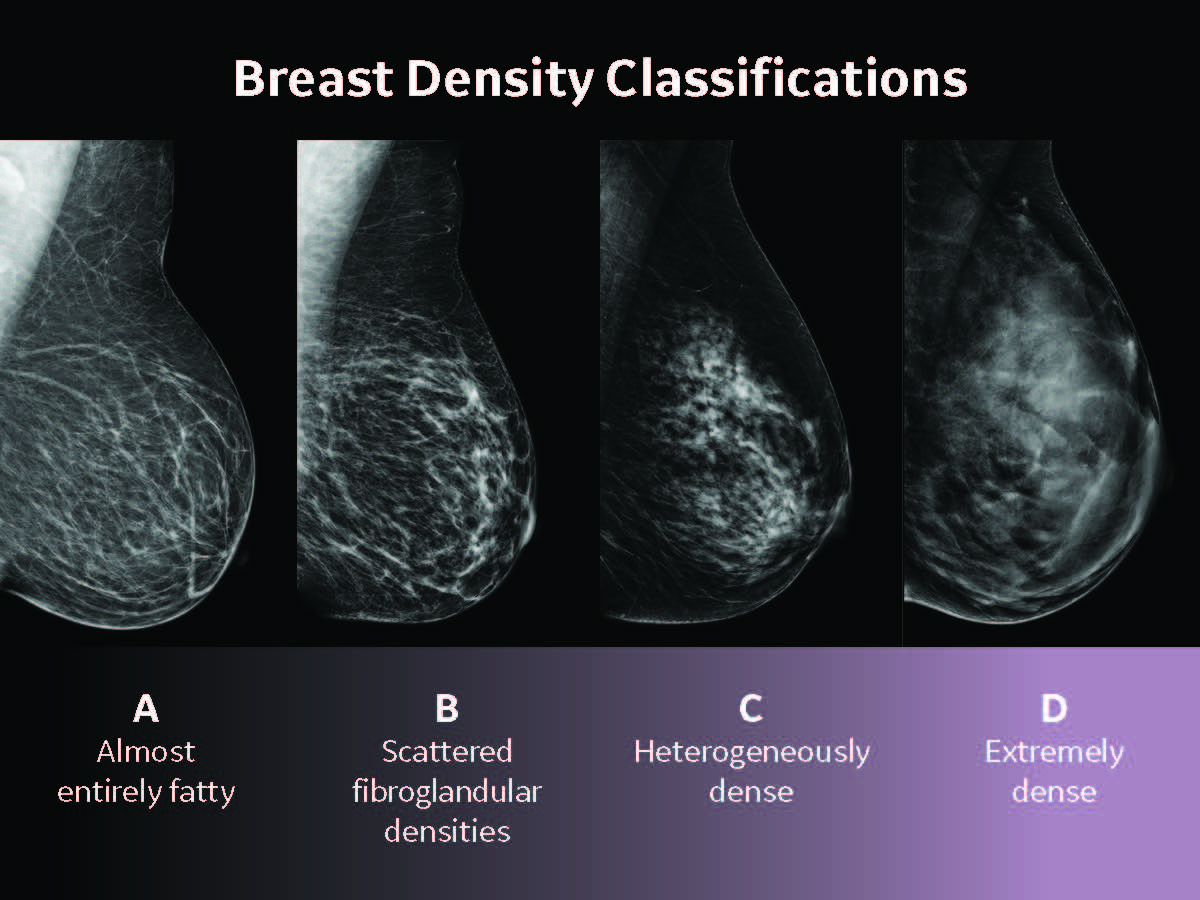 What is ABUS, or automated breast ultrasound?
Automated Breast Ultrasound (ABUS) is a non-invasive ultrasound examination, which produces sharp, three-dimensional images of the breast. Unlike traditional mammography, ABUS technology is not affected by breast density, and as a secondary screening examination, it can see through dense tissue. Clinical evidence demonstrates that supplementing mammography with ABUS for women with dense breast tissue can substantially increase breast cancer detection.
An ABUS screening requires a physician order. Ask your doctor if an ABUS screening would benefit you.